Smart Vending Machine With Customer Automated Verification Solutions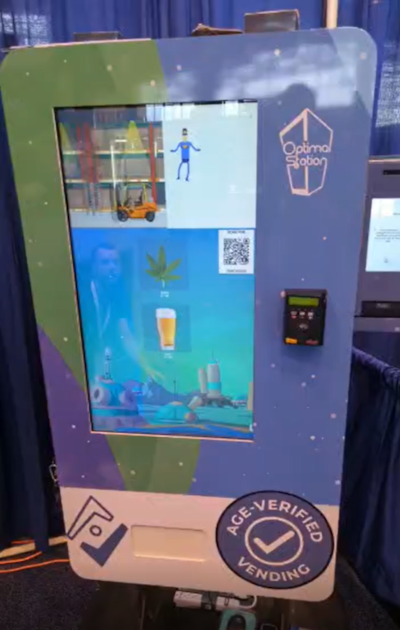 Our partners Optimal Station and CAV presented Automated Verification solutions at The NAMA Show 2022 take place at McCormick Place, Chicago on 6 to 8 April 2022.
The automated verification solutions support different types of verifications including facial recognition for age and document scan for ID verification. A vending machine with verification solutions is meant to be able to sell those age-restricted goods, controlled products, and regulated merchandise such as cigarettes, tobacco, alcohol, CBD products and also certain medications.
This solution is particularly useful when it comes to unattended retail that are selling items that have age restrictions as it can effectively prevent minors from purchasing restricted items by using the automated age and ID verification process.
Utilizing high-end technology, Automated Verification Solution consists of a biometric camera to verify the face of the customer for facial recognition, a touch screen for operating the system, and a document scanner to scan ID cards or license for verification.
With the simple and quick solution, what customers need to do is only to choose the product from the vending machine, make payment, scan their face for for facial recognition and verify their age by putting in the ID card. Once done, the product will be dispense to the customer.
Tags:
smart vending machine
,
controlled regulated vending