Interactive Smart Vending : Vendron Sales User Interfaces (UI)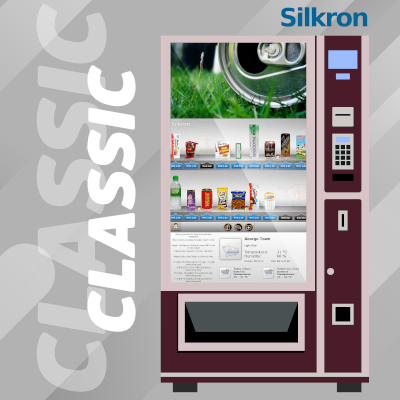 A vending machine User Interface (UI) serves as one of the most important parts for a vending machine nowadays to support interactive content such as video advertisement, product image display to attract the public's visit to the vending machine. A well-designed sales UI not only conveniently allows the user to purchase the product in just a few steps, but also allows the user to interact with the machine, get extra information such as daily news feed and so on.


Vendron supports 5 different types of sales UI, specially designed to meet the different needs of our clients among the industries. These UIs are as follows:
Classic UI
Classic UI is the default sales UI of Vendron software, it is an all-time popular signature sales UI that is widely used by most of our clients in any type of vending machine.
---
Candy UI
If you are looking for a modern and fancy-looking sales UI, Candy UI with the combination of a purple and blue background plus a fancy and rounded layout design is a great choice for you.
---
Menu UI
A sales UI designed in menu layout which is best used in food ordering and vending operations of higher-end products. It is normally used at self-order kiosks of restaurants, vending machines that are selling hot foods, etc.
---