Smart Vending Machines & Automated Retail
Smart Vending Machines are the new generation of vending machines that have evolved with new and modern hardware and software technologies to be more cost-effective and efficient in vending operation while increasing potential revenue streams. Smart vending machines are not only connected vending machines, it also provides better user experience and interactivity along with flexibility in multitude of payment methods to the consumers. Meanwhile, intelligent vending machines are becoming a new channel of marketing and brand engagements with the consumers at the point of purchase from the vending machines to online retail and social medias. Smart vending machines are also scalable and expandable to any new possible integration and functionalities to cope with more business opportunities as the vending business grows. In a nutshell, smart vending machines are endowed with the following capabilities:
Multimedia interactivity (with Contactless and Touchless )
Cash / Cashless payment and identity-based validation
Digital Signage and advertising
Video Analytics and Audience Measurement
Social Networking and Online-to-Offline (O2O) interoperability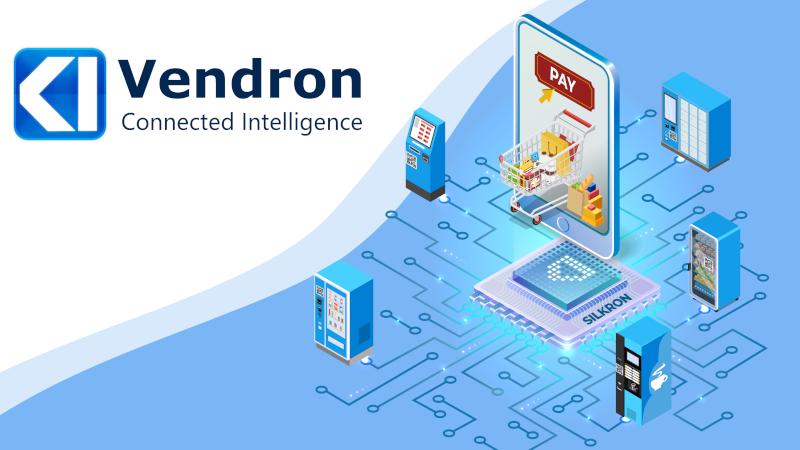 Smart Vending Machine Controller Devices
Vendron Devices are series of embedded hardware of smart vending machine controller bundled with our Vendron smart vending software optimized on it, targeted for vending machines, various sizes of touch screen vending machines, self-service food ordering payment kiosks and various kinds of vending machines and automated retail equipments. Vendron MDB interface is ready to connect to any MDB coin changer, bill acceptor and compatible cashless payment terminal right away (plug-and-play). Various sizes and orientation of touch screen displays, payment devices and other peripherals can all be easily configured.
Vending Machine Marketplace
Vendron smart vending software platform is machine-agnostic, meaning that it can be used across all different types of free standing or wall-mounted vending machines, smart vending machines, touch screen vending machines, smart vending fridges, smart vending lockers, vending kiosk, self-ordering payment kiosk, self-service washing machine and various types of automated retail equipments made by different manufacturers, from which you are free to choose and find the smart vending machines that fit your desired requirements, budget, quality expectation and so on, and to manage all different smart vending machines on the same platform with a single login.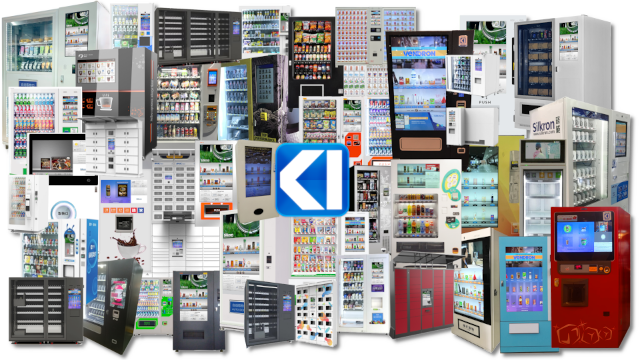 On our vending machine marketplace, you can find various smart vending machines, touch screen vending machines, vending locker cabinets, smart vending fridges, hot/cold beverage and coffee vending machines, frozen vending machines, robotic vending machines and any other types of automated retail equipment and hardware from various manufacturers from different parts of the world that are compatible and ready to run with Vendron platform.
Vending Machine Use Cases