Talents Wanted!
We are continuously seeking highly passionate and motivated individuals to build a global brand together with us... We believe in integrity and product excellence, and that great things created by people with great passions. We offer good opportunity of career advancement and continuous learning under creative corporate culture that encourages our team to thrive.
If you are passionate in what we are doing and ready to find out just how far your talents can take you, we invite you to send in your latest full resume to: hr@silkron.com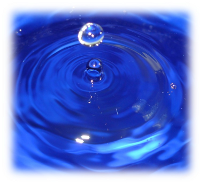 Embedded Software Engineer
To design and develop smart vending embedded applications, UI/UX and software plugins.
To perform research on new technology and upcoming trend.
To provide consultancy and next-level support to the global customers.
Pre-requisites
Candidate must possess at least Bachelor's Degree/Post Graduate Diploma/Professional Degree/ Advanced Diploma in Computer Science, Engineering (Software), Engineering (Computer/Telecommunication), Engineering (Electrical/Electronic), Engineering (Internet & Multimedia Computing) or equivalent.

Fresh graduates or 1~2 years experienced candidates are encouraged to apply.

English & Mandarin are compulsory on verbal and written as Mandarin is a medium of communications in dealing in dealing with China customers.

Willing to travel.

Practical knowledge in MVC is an advantage.

Practical knowledge in AI is an added advantage

Practical knowledge in embedded development and electrical/electronics are most preferable.

Knowledge in IOT architecture is an added advantage.

Knowledge in Node.js framework such as Express, Socket.IO are added advantage.

Strong programming skill in PHP, Java or C / C++ or Python.

Knowledge in SQL-based relational database and MySQL or SQLite is preferable.

Experience in Linux, Apache, Javascript & AJAX are added advantage.

Mobile app development in Android / iOS / / Embedded OS are added advantage.

Passionate and enthusiastic in software engineering and new technology.
Send in your latest full resume to:
Customer Success Specialist
To ensure total customer satisfaction and customer success
To provide first level support to the local and oversea customers
To be the main communication channel with customers
To perform product testing and evaluation from customer's perspective
To keep track and follow-up on all open issue with development teams.
To prepare and maintain product documentation, knowledge base, user guides and help documents
To formulate training contents, plan and conduct training to the customers
To provide feedback to internal teams for continuous improvement
To develop concepts, graphics and layouts for product illustrations, which includes but not limited to design on logos, brochures, and creating videos.
Pre-requisites:
Candidate must possess at least a Diploma, Advanced/Higher/Graduate Diploma, Bachelor's Degree, Post Graduate Diploma, Professional Degree, Computer Science/Information Technology, Engineering (Computer/Telecommunication), Engineering (Electrical/Electronic), Engineering (Industrial), Engineering (Mechatronic/Electromechanical), Business Studies, Management or equivalent.
Effective communication skills in BOTH English and Mandarin in both verbal and written is a MUST in order to support China customers
Excellent interpersonal collaboration and coordination skills
Able to work independently with positive thinking and result-oriented
Passionate and enthusiastic in improvisation, problem-solving and customer satisfaction
Knowledge in Windows, Linux operating system and networking is added advantages
Familiar with any design tools or software is an added advantage
Practical knowledge in computing hardware, electronics and networking is most preferable
Able to support customers remotely and on-site
Willing to travel and work over-time, over weekend and on night-shift if and when required
Fresh graduates and experienced candidates are encouraged to apply.
Send in your latest full resume to:
Projects & Application Engineer
Job Descriptions
To ensure total customer satisfaction and customer success

To provide pre-sales project evaluation and technical consultation to the customers and sales team

To troubleshoot and provide technical support and solutions to the local and oversea customers

To formulate training contents, plan and conduct trainings to the customers

To analyze and provide field applications feedback and customer requirements to the internal teams

To track and manage the open issues and customer projects with development teams to ensure on-time closure

To prepare and maintain product documentation, knowledge base, user guides and help documents
Job Requirements
Possessed in at least a Degree / Advanced Diploma / Diploma in Software Engineering, Computer Science, Computer Engineering, Electrical / Electronic Engineering, Internet & Multimedia Computing, Information & Communication Technology, Business Information System, Engineering (Industrial), Engineering (Mechatronic/Electromechanical) or equivalent

Excellent in project implementation and technical applications support
Strong troubleshooting and problem-solving skills is a MUST

Good interpersonal collaboration and coordination skills

Knowledge in programming and software development is most preferable

Practical knowledge in computing hardware, electronics and networking is most preferable

Experience in Embedded OS / Android / Linux is an added advantage

Practical knowledge in SDLC (Software Development Life Cyle) is an advantage

Project management skill is an advantage

Able to work independently with positive thinking and result-oriented

Passionate and enthusiastic in improvisation, problem-solving and customer satisfaction

Effective communication skills in BOTH English and Mandarin in verbal and written is a MUST in order to communicate with China and global customers. Communication skill in Thai language is an added advantage

Able to support customers online and on-site

Willing to travel and work over-time, over weekend and occasionally on night-shift if and when required

Fresh graduates and 1~2 years experienced candidates in related jobs are encouraged to apply
Send in your latest full resume to: