Our Locations
Silkron Technology Sdn. Bhd.
12-3, Menara IJM Land,
1, Lebuh Tunku Kudin 3,
11700 Gelugor,
Penang, Malaysia
Silkron Information Technology (Shenzhen) Co., Ltd
No. 4, Industrial Estate, Heshuikou,
Ma Tian Street, Guang Ming District,
Shenzhen, China 518106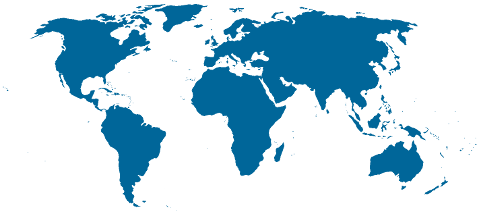 Our Channel Partners
Australia
VenTrader
7 Eton Court
Hallam, VIC 3803,
Australia
Belgium
Bill-iT sprl
Place saint-denis 40, bte 2
Forest, 1190
Belgium
Germany
BIELE-MEDIA
Am Kiel-Kanal 2
24106 Kiel
Germany
Indonesia
PT Pacificagung Trijaya
Kompleks Gading Bukit Indah TA/11
Jl. Bukit Gading Raya, Kelapa Gading
Jakarta Utara 14240
Indonesia
Italy
Sisomo srl
Via dell' Olivuzzo, 127
50143 Firenze,
Italy
Kenya, Uganda, Tanzania and Rwanda
Blue River Technology Solutions Limited
3rd Floor, Suite 5, Jogoo Road Plaza, Jogoo Road
P.O.Box 0648 - 00100 Nairobi,
Kenya
Korea
RCD CO., LTD
Rm 1602-2 Byuksan Bldg.
70, Gyeongin-ro 71-gil,
Yeongdeungpo-gu,
Seoul, South Korea
Philippines
Vendi-Link Technology Inc.
Unit 9A, Building 2
Salem Commercial Complex
Domestic Airport Road
Pasay City, Philippines
Puerto Rico
JC Films
214-17 calle 506 Urb. Villa Carolina
Carolina 00985
Puerto Rico
Qatar
CleverCube LLC
Almountazah Area, Al Rawabi,
St. Concord Business Center,
Office 209
Doha, Qatar.
Singapore
Kalms (Singapore) Pte. Ltd.
Block 28, Kallang Place, #04-03,
Singapore 339158
South Africa & Africa
IVS Holdings (pty) Ltd
Unit # 4, Prodev Park
Capricorn Way, Capricorn Park
Cape Town
7800 South Africa
Thailand
INBOX Corporation Co.,Ltd
18/8 Rajapruk 9 Bang Chueak Nang,
Taling Chan, Bangkok,
10170 Thailand.
Uruguay
ALEJANDRO ALBERTO GALLO BARBE
Beranger 7148 - Carrasco,
Montevideo,
Uruguay
United States of America
Vendweb.Com
1820 Spencer Mountain Road, Unit 110A,
Gastonia,
North Carolina 28054,
United States of America
United States of America
Digital Media Vending International, LLC
2443 Fillmore St #380-3589
San Francisco
CA 94115
United States of America
Should you have any inquiry or requirements in Smart Vending solutions, feel free to contact us or our representatives in Malaysia, United Kingdom, United States, China, India, Belgium, Italy, Australia, United Arab Emirates, Qatar, Russia, Sweden, Puerto Rico, Singapore, Indonesia, Thailand, Philippines and worldwide.