Healthcare Vending
Vending machine technology has not been limited only to food and beverages, but also extended to selling of healthcare related products. In the term of healthcare products, it can either be in food and beverage related products or for usage purposes.
This healthcare related smart vending commonly placed on facilities that deals with healthcare business nature. In such case, the vending operators are able to develop and adopt healthcare vending policies and setting nutrition standards for products sold in their facilities.
We are always ready to help out pharmaceutical retailers and brands to extend their medical distribution channel through vending machines. Making the automated retail easier with smart vending machine and cashless payment system with our software platform are always our goals.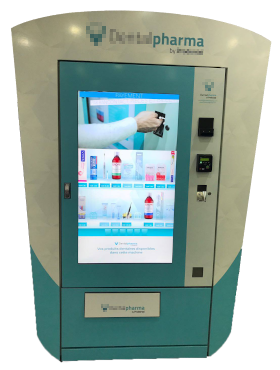 ---
Why Healthcare Vending?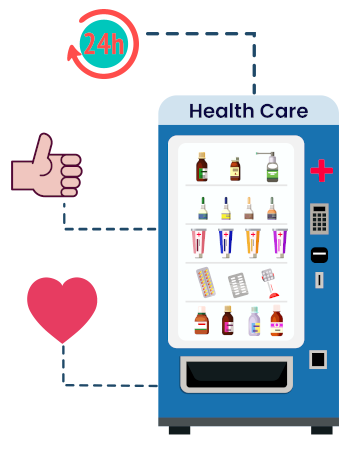 Healthcare centers always build in a healthy image in the minds of consumers. And this image gets more authenticity as you add a healthy vending to the venue. The past few years have seen a tremendous growth in the use of smart vending machines.
The 24/7 availability of these smart vending machines allow consumers to make purchases on healthcare products easily and conveniently even at the odd hours. By placing healthcare vending machines that operate at the healthcare centers, you can even allow the customers to pick some wholesome and substantial supplements like juices, healthy snacks, coffee and other health boosting options at their convenience.
Moreover, we have customers operating smart vending machines as 24-hours pharmacy selling all types of medicines and medical items round-the-clock. With this, the consumers can obtain "over the counter" products safely, conveniently and discreetly during emergency situations.
In the light of COVID-19 outbreak, we have customers selling health protection products in their vending machines and placed them anywhere that is convenient to the consumers. As there are too much movement restrictions during the crisis, vending machines seem to be an open, safe and reliable channel for consumers to purchase face masks, hand sanitizers, gloves and other healthcare related products. It serves as an easy way to supply important medical products to the public.
---
---
Please get in touch with us to know more how our smart vending and automated retail platform can assist you in your healthcare vending and self-service healthcare operations.