Smart Vending Machine Design Reference
As opposed to traditional and conventional vending machines, a smart vending machine (or intelligent vending machine) should be designed with the following attributes in mind (mouse over the vending machine image and annotation boxes for description):
Design Attributes
| | |
| --- | --- |
| Camera | Video analytics of gender and age group enable product recommendation, cross-selling, targeted ads, targeted marketing campaign, etc. |
| Internet Connectivity | To connect to Vendron® Cloud for remote managebility and telemetry |
| Sensors | Integrate sensors for door open, machine movement, temperature reading and others for security, remote monitoring and diagnostics |
| Touch Display | Multimedia interactivity for intuitive user experience and engagement |
| Digital Signage | New source of revenue from advertising and targeted marketing campaigns |
| Interactivity & Information | Customers interact with the vending machine, view product details, and gain confidence in making a purchase of products as well as non-physical services such as tickets, coupons, mobile top-ups, etc. |
| Customer Engagement | Attracts and engage customers with various fun and interactive screen plugins such as weather information, news feed, customer survey & feedback, social networking, etc |
| Cash & Cashless Payments | Accepting cash and debit/credit cards, mobile payment and so on provides convenience to the customers and promote more transactions and higher sale item value |
| Card, ID and NFC Device | Enables deeper customer engagement and innovative marketing campaign via loyalty programmes, mobile applications and interactions besides cashless payments |
| Storage | Optimized storage design for high product mix and capacity |
| Ergonomic and Eco-Friendly | Be ergonomic and disabilities-friendly, while friendly to the environment through intelligent temperature control and energy saving |
| Software | Versatile, reliable and scalable platform with cloud remote manageability that fulfills all smart vending criterias and grows with business and technology needs continuously, much like Silkron's Vendron® |
Please get in touch with us to know more how our Vendron
®
solutions can assist you in your smart vending machine design.
[
Contact Us
]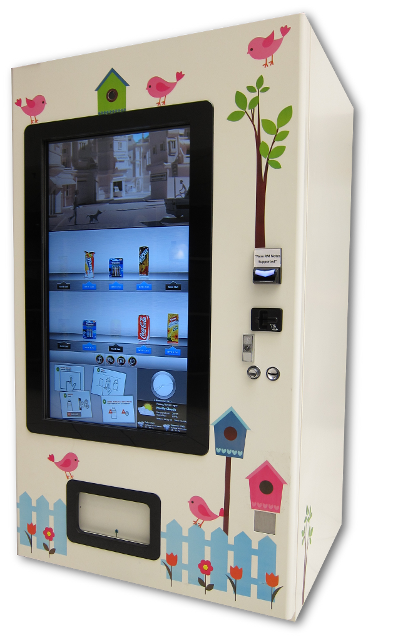 So far the machines have proved to be good quality and easy to use, so thank you!
A vending operator in South Africa
First of all would like to thank you for the machine, it great! Plug and play basically :) ... thank you very much for such great customer service. Even time difference doesn't stand on the way :)
A vending operator of medical/pharmaceutical products in New York, United States of America
...the Regional Director of Twitter again who admitted our machine is "the best in the world", so thanks to you and your team.
An advertising / media company in Australia
we are very happy with the machine... this vending solution is very innovative... the machine working in gprs network, 2G and 3G... mobile payment is great! ... we are very satisfied
A mobile operator in Mongolia
I would like to express my gratitude for the technical support that you are providing... Just wanted to take time and let you know that we value your customer service and enjoy doing business with you.
A vending operator in Kyrgyzstan and Russia