Smart Vending
Multimedia interactivity
Cash / Cashless payment and identity-based validation
Digital Signage
Video Analytics
Telemetry
Social Networking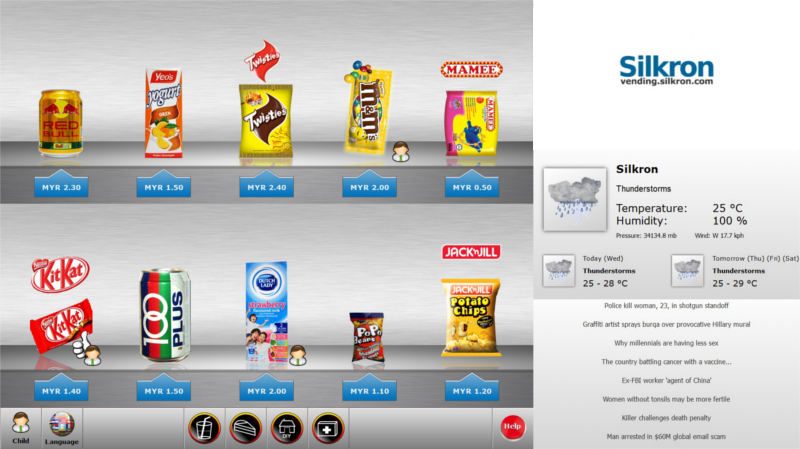 Vendron Devices
Vendron Devices are series of embedded hardware bundled with our Vendron software optimized on it. Vendron MDB interface is ready to connect to any MDB coin changer, bill acceptor and compatible cashless payment terminal right away (plug-and-play). All can be easily configured with various sizes and orientation of touch displays, payment devices and other peripherals.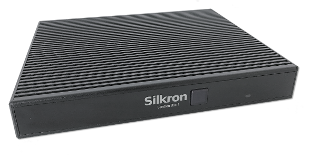 Vendron Box 4
Vendron®, on Windows 10 IoT operating system
Ready to connect to Vendron Cloud
Intel® Celeron® processor N3160 (Quad-core, 1.6GHz, up to 2.24GHz, 2M cache)
DDR3 2GB & SSD 32GB
Integrated Intel® HD Graphics 400, 320MHz (Full HD 1080p)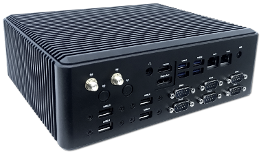 Vendron Box Core 4
Vendron® 4, on Windows 10 IoT operating system
Ready to connect to Vendron Cloud
Intel® CoreTM i5-7200U processor (2.50GHz, up to 3.10GHz, 3MB SmartCache)
DDR4 8GB & SSD 64GB
Intel® HD Graphics 620, 300MHz (Ultra HD 4K resolution)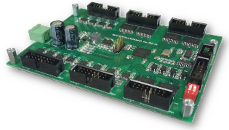 Vendron Cube
Patent-pending smart vending retrofit kit
Vendron®, on Linux operating system
Ready to connect to Vendron Cloud
Support most of the conventional or old vending machines in the market
Smart Vending Machine
Smart Vending Machine Design Reference As opposed to traditional and conventional vending machines, a smart vending machine (or intelligent vending machine) should be designed with the following attributes in mind.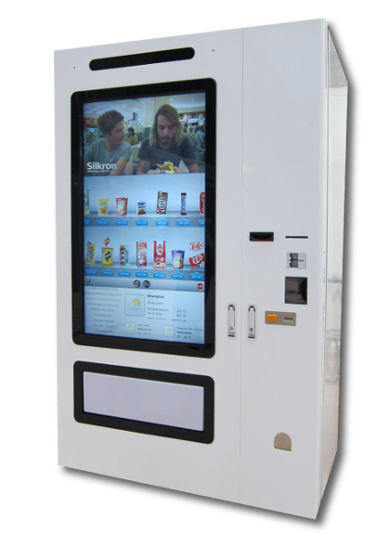 Interactivity Camera
Touch Display
Multimedia Interactivity
Cash & Cashless Payments
Card, ID and NFC Device
Ergonomic and Eco-Friendly
Smart F&B Kiosk
Our extensive experience in self-service vending has been synergized to the F&B industry to offer a full range of smart F&B solutions that varies from smart F&B self-ordering and payment kiosk to back-end cloud remote manageability.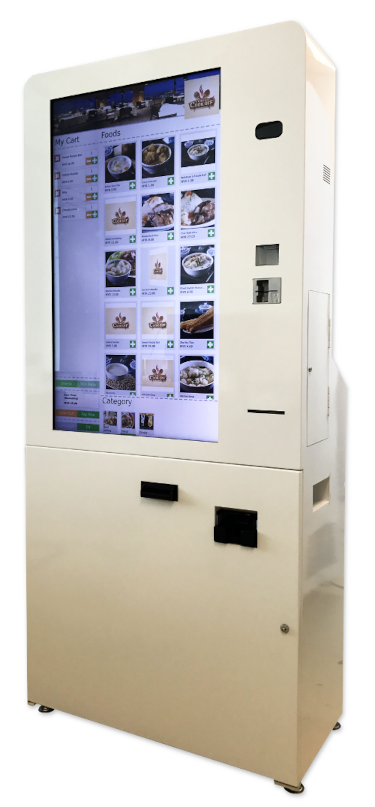 To elevate the customer experience
To reduce the operating costs
To reduce labor-dependency
To improve the efficiency of the operations.